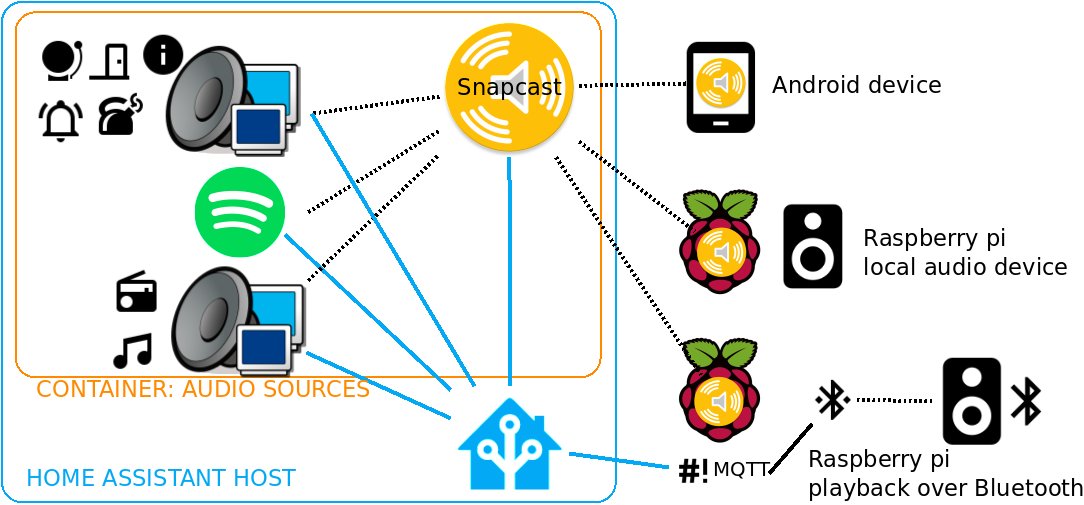 I was able to cook up a fun audio setup controlled and automated with Home Assistant! It features
Multiple room synchronised audio speakers (fixed/analog, portable Bluetooth devices and via app on phone or tablet)
Playback of internet radio, Spotify streaming and local audio files.
Sound notifications for Doorbell, garden gate and other sensors and home alarm events.
In my setup, a docker container running on the Home Assistant machine takes care of retrieving audio from Spotify, internet radio streams and local storage.
Physical devices like raspberry pi's or an Android phone/tablet use a snapcast client to use drive speakers.
Continue reading ...