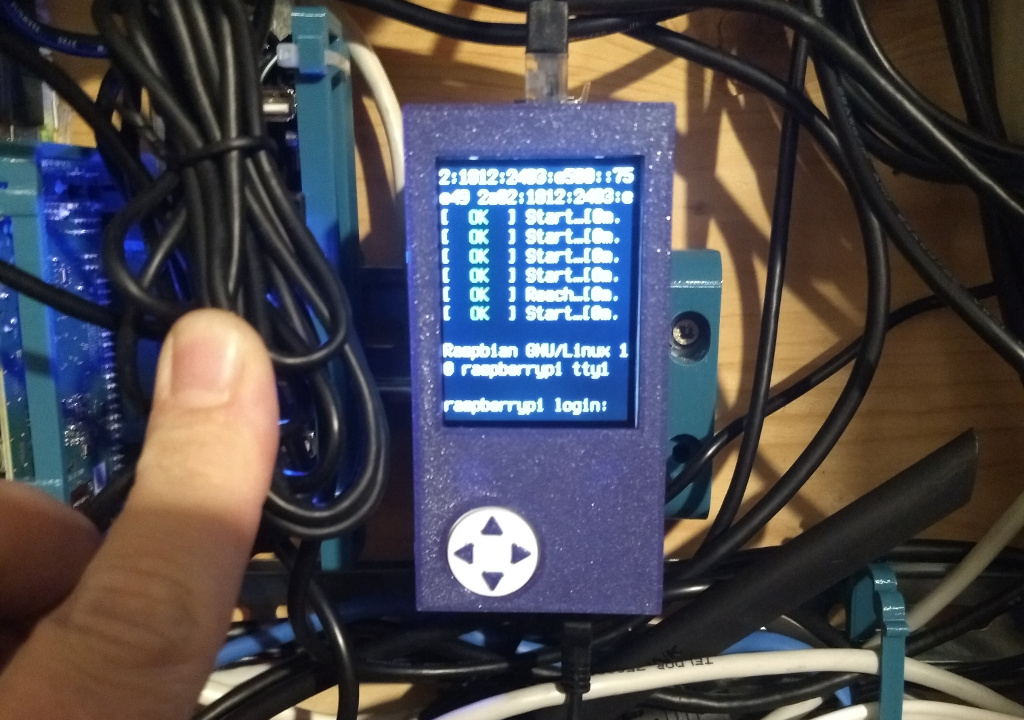 I've been running network services on embedded arm platforms for for more than 8 years now, and when things go wrong, had to drag around HDMI monitors to hook up. For the last years I had a pi connected to the serial console to avoid that.
I have been mounting all my networking and smarthome devices on a DIN rail, and I had some small 2.2" TFT displays around for a different project.
I thought it would be nice to create a raspberry pi enclosure that included such a display so there's a real video console on the device that can also be used as status display.
Continue reading ...