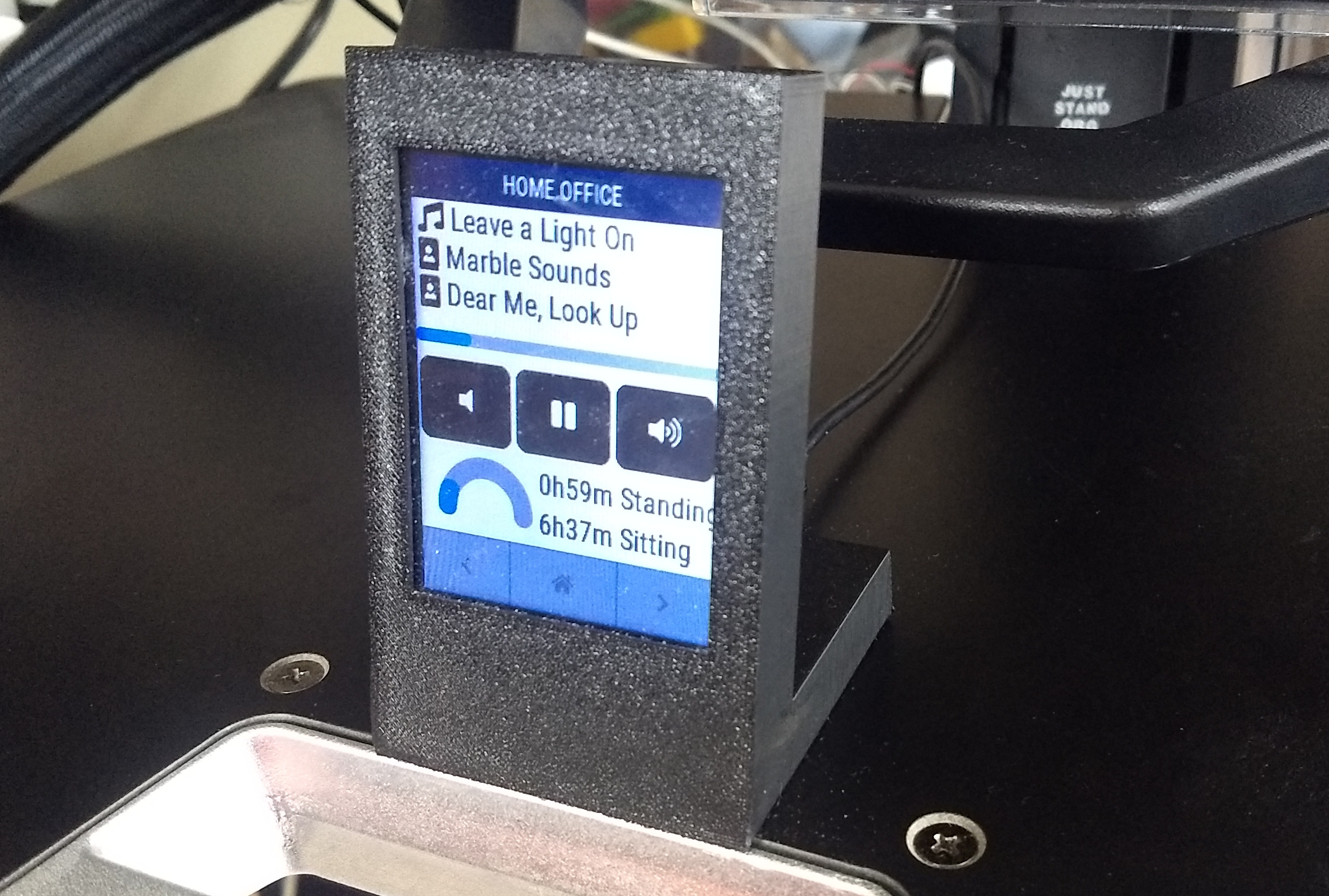 I discovered openHASP while I was searching for projects integrating touch interfaces with Home Assistant.
It's easy to wire up a cheap ESP microcontroller board and TFT display module, and by loading this opensource firmware you can turn it into a network connected touch control panel and control devices and display things.
When I bumped into a nice 2.8" TFT Desktop stand enclosure on thingiverse, I remembered I had an unused 2.8" ILI9341 display with resistive touch layer from a previous project.
Connecting the dots... I had all the necessary parts in my workshop, this would make a nice project to make over a weekend evening.
Continue reading ...