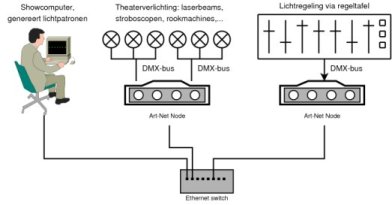 As final project to earn my Professional Bachelor degree in the field of Electronics - ICT, I developed embedded software. The goal was to create a custom, Linux based software application that acts as an 'Art-Net node'.
After a few months of work, I was able to present a working system …
Continue reading ...