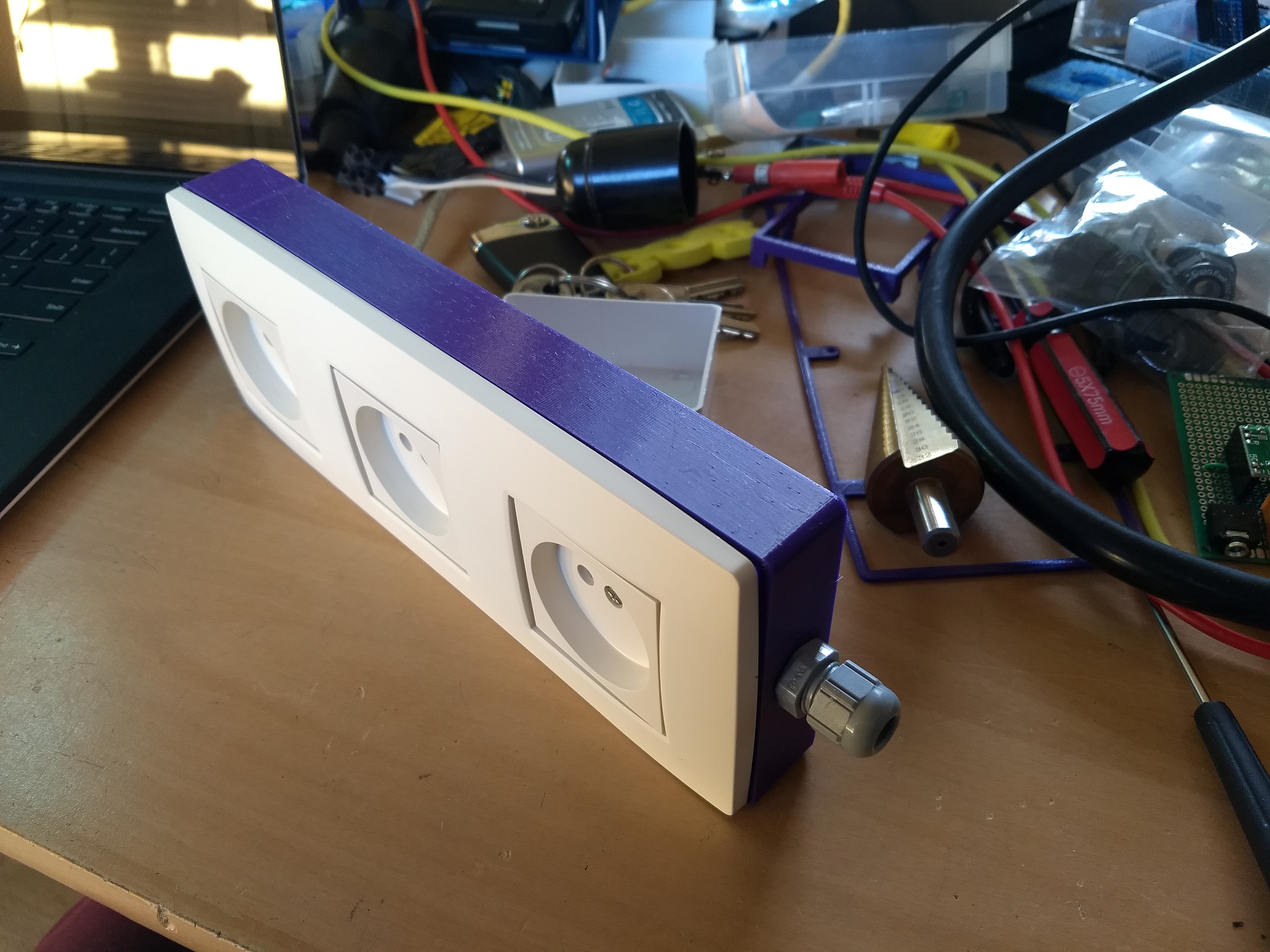 During COVID19 lockdown, I found myself struggling with cheap extension blocks, in fact I find most extension blocks horrible, and most power supply blocks can't fit next to each other.
I still had three brand new, wall sockets left over from electricity renovations (I opted to place earth wire so installed appropriate sockets). These are Niko brand, the finest EU/BE sockets available, and are lovely to use in every way possible. I already considered making larger extension blocks this way.
Since shops were closed, I figured I could just as well print myself an enclosure, add a grommet and be done. The lack of earth protection is not a blocker if used with wall warts or USB chargers that don't connect to it.
The box is composed of these parts:
simple 2d border shape in OpenSCAD, on which I used a negative offset operator, which creates an inside border, which is extruded to create depth for the sockets
A back plate
mounting studs to screw the sockets into.
a hole for the grommet. (note that in the pictures, it's in a bad location, I drilled a hole and fitted it next to the side of that plane, otherwise the wire pushes against the socket.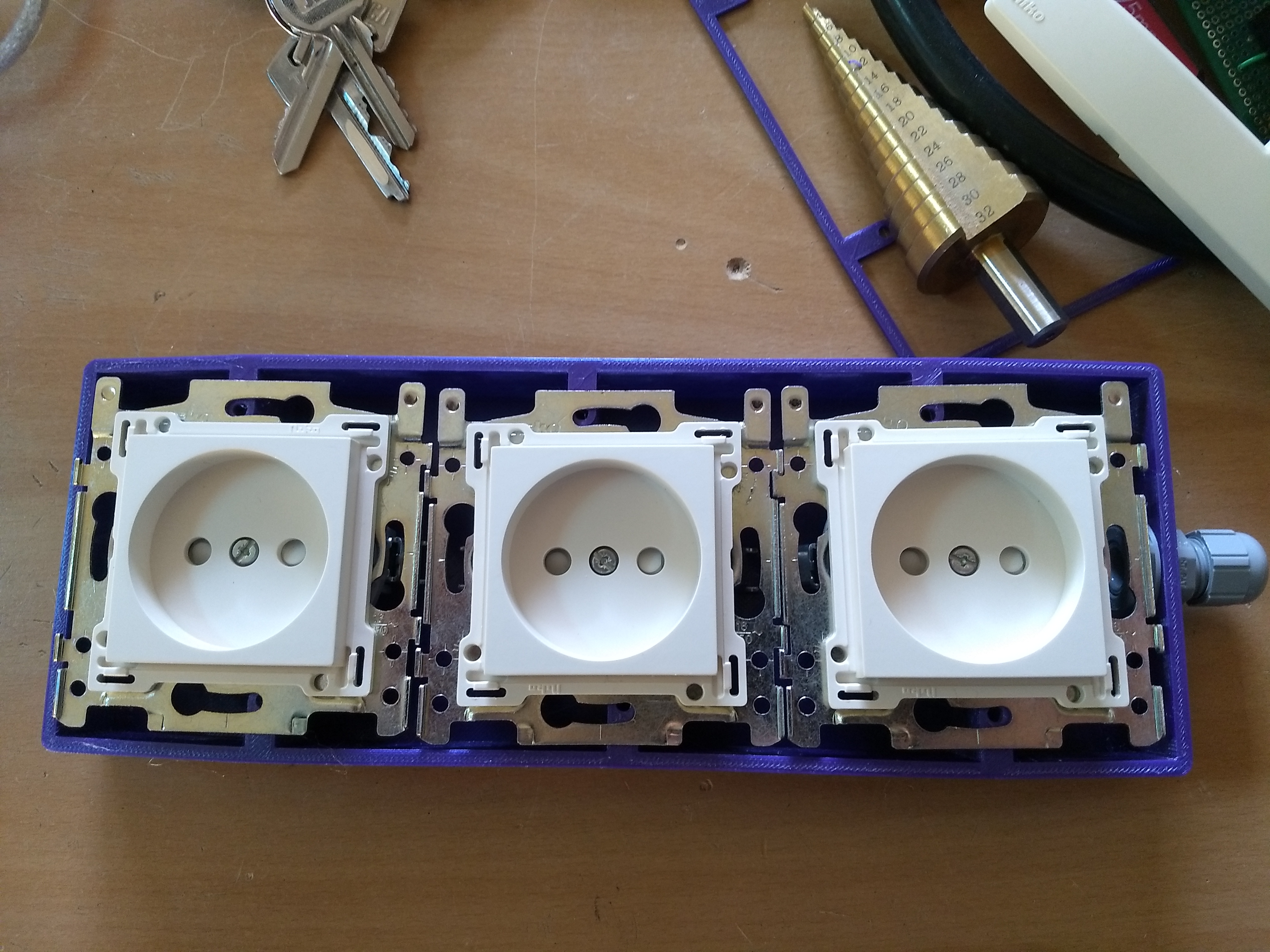 I printed this with my prototype spool, devil design Galaxy purple PETG.