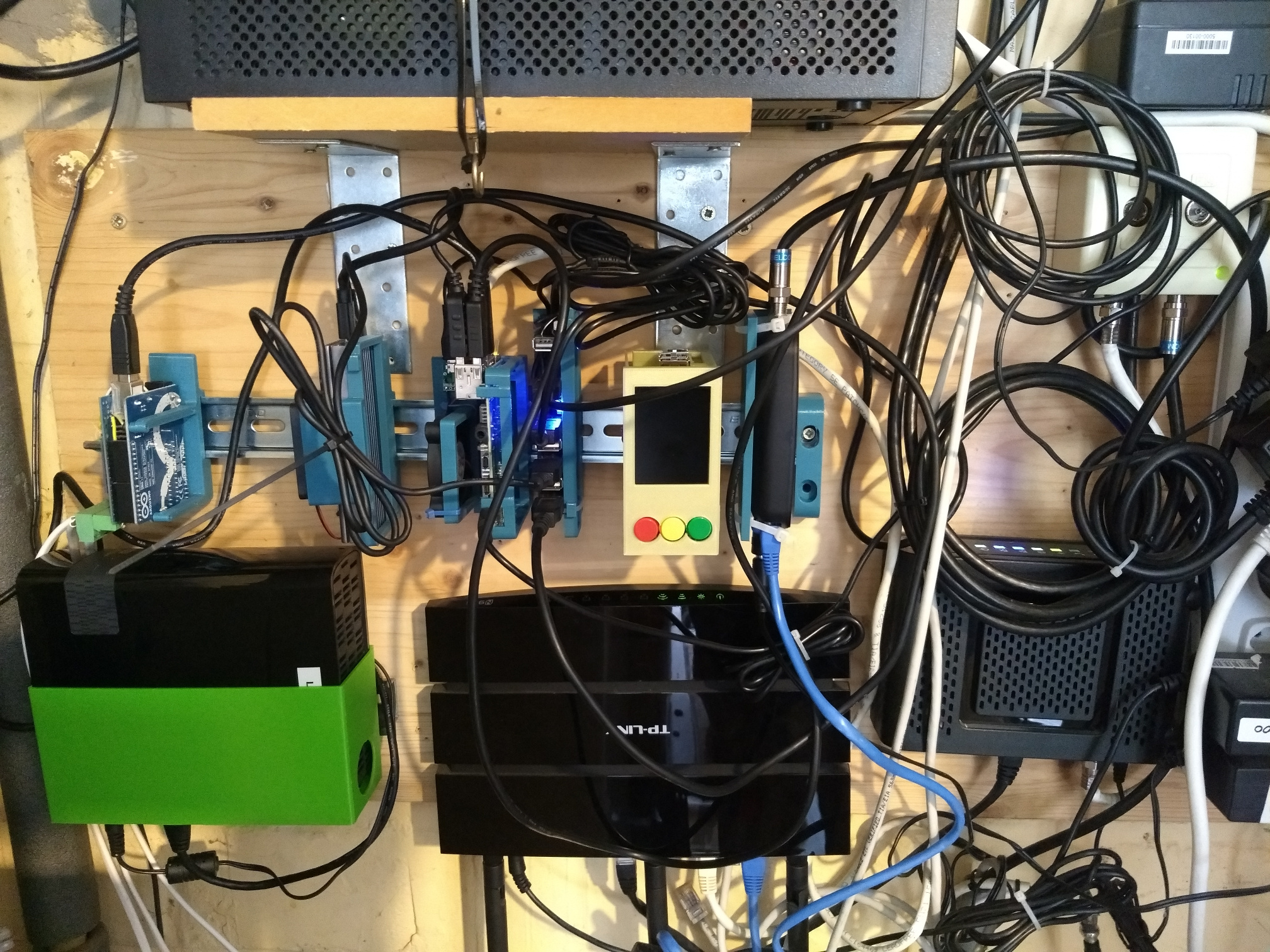 I have a technical wall with several pieces of electronics mounted onto it. It started to look a bit disorganized, with all these things mounted at random places on the wooden board and cables running all over the place.
So I wanted to clean it up a bit... I stumbled upon a DIN-rail mount on Thingiverse, and remembered I had a piece of DIN rail in a box. Time to remix a bit and mount everything on DIN rail!
I had quite some stuff that was suited to mount on the DIN rail:
Raspberry Pi 4
NVMe SSD in enclosure
Arduino Uno used as an interface board
a separate USB hub: the RPi only has 4 ports, of which 2 are used for disk I/O
a MOCA (ethernet<>coax transceiver) unit
WD My book hard disk
I used the Arduino Uno mount from this nice collection of DIN rail mounts: https://www.thingiverse.com/thing:2610621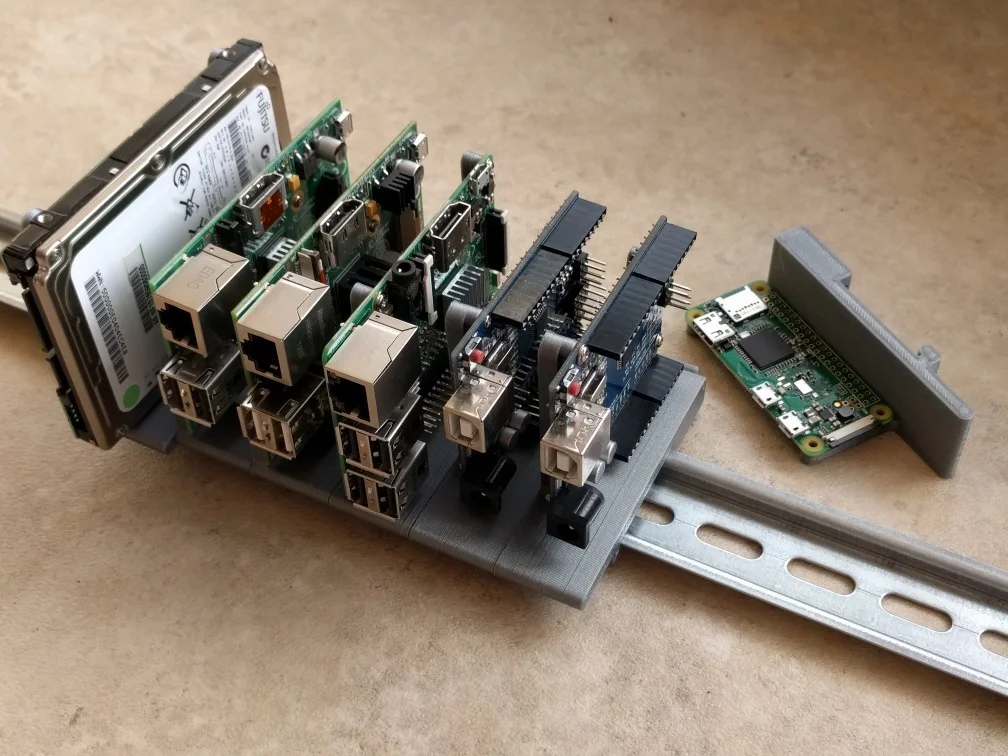 With everything installed on my wall, it looks like this: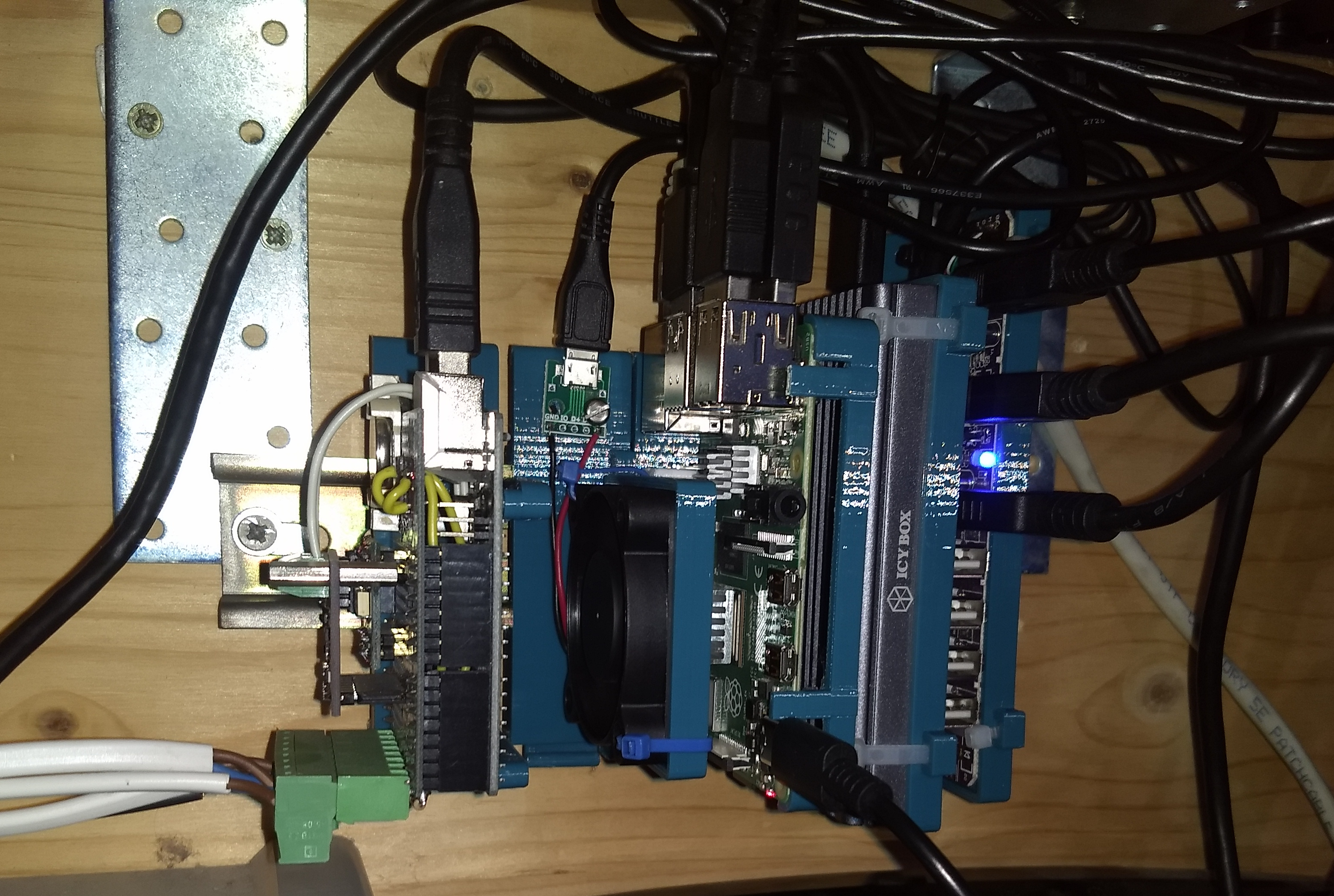 To mount everything I created these new objects:
snap-in-place RPi 1, Rpi 2,3,4 holder
50x50mm fan holder (to cool the pi)
Trust 7 Port USB2 Powered Hub HU-5870V (Pyramid shaped USB hub)
MOCA network-over COAX converter holder
You can find them at https://www.thingiverse.com/thing:4539402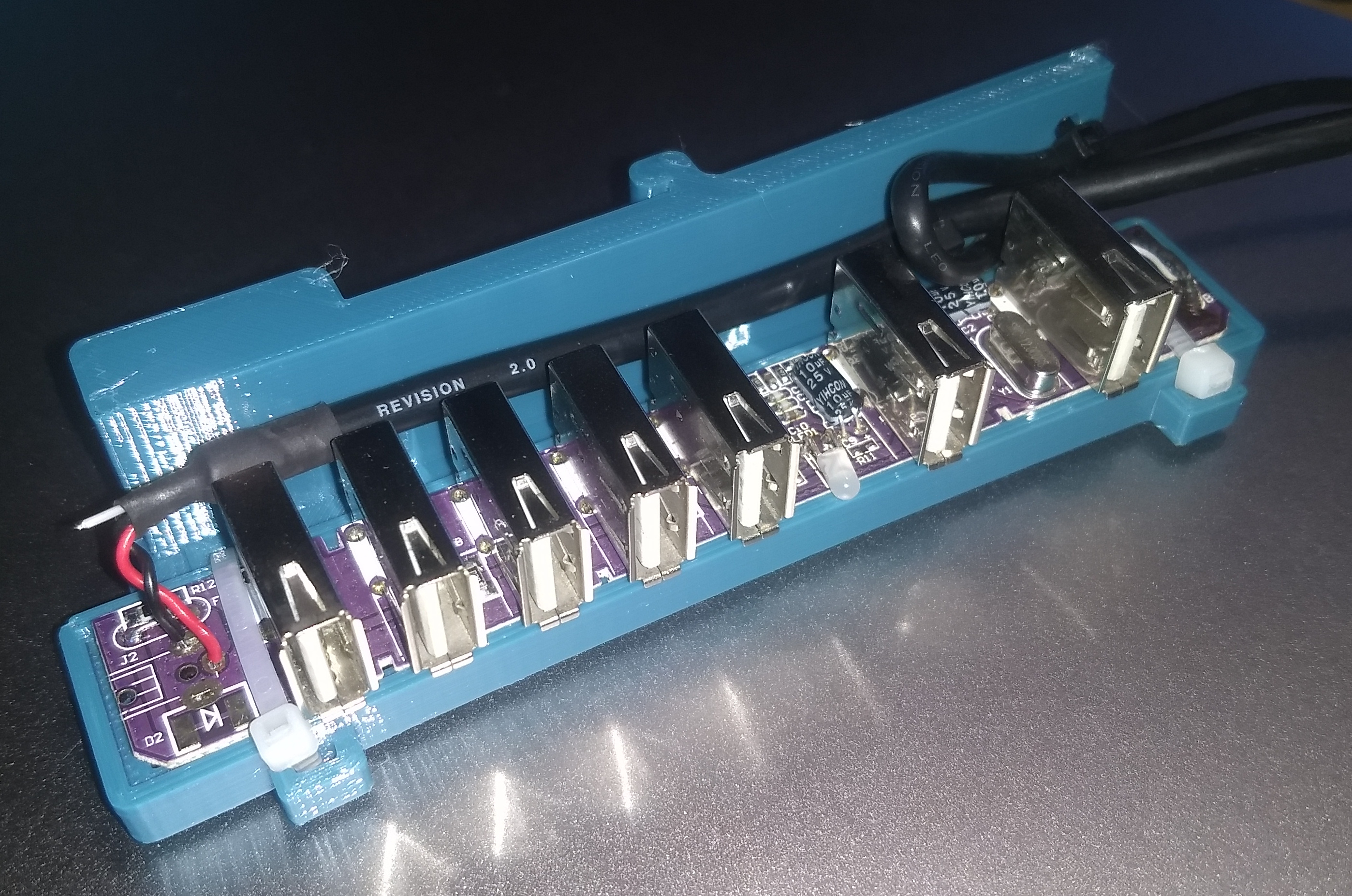 I also created a box to hold my hard disk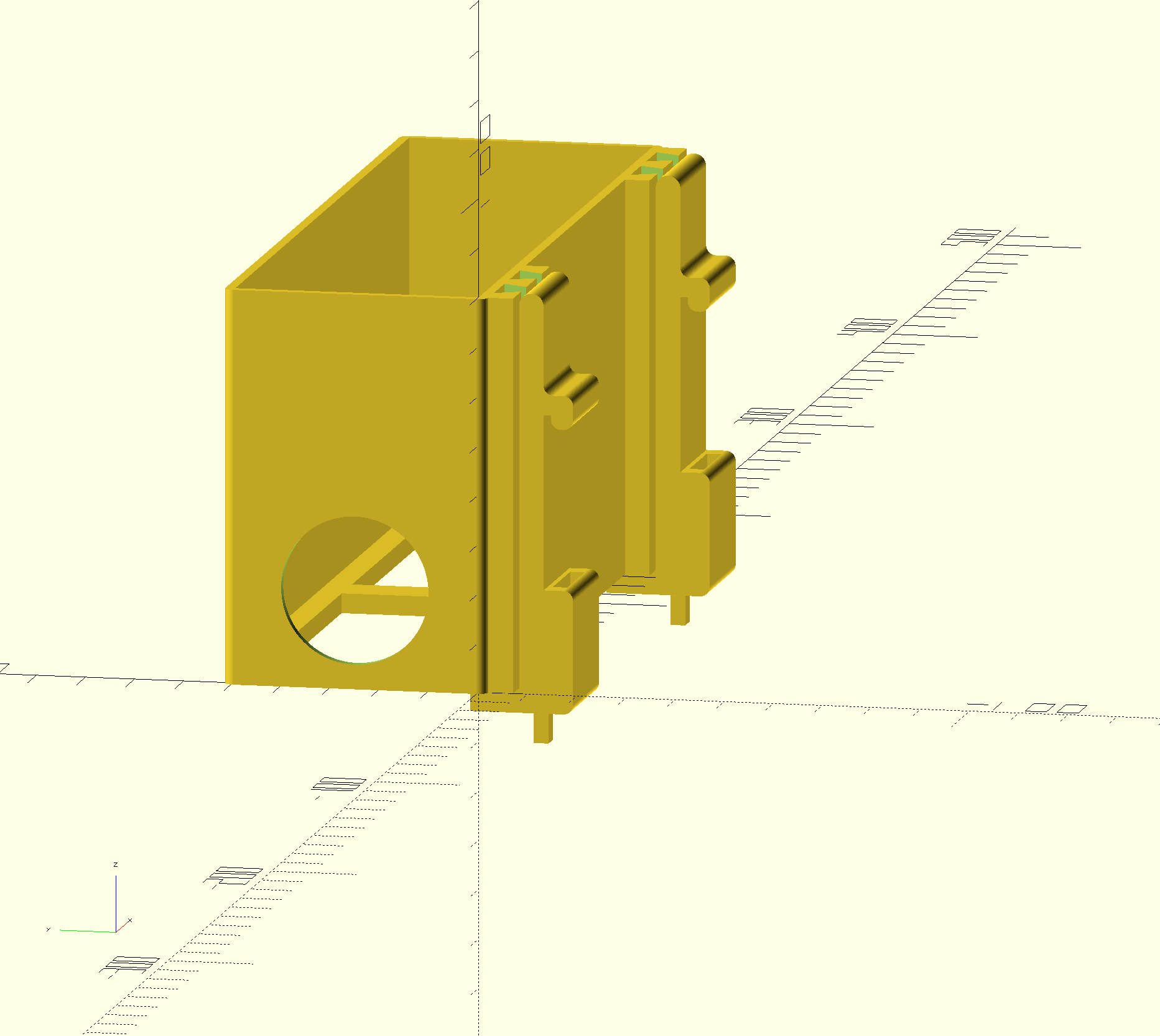 https://www.thingiverse.com/thing:4589145
The Lock bits tend to drop out, which is why I use these slightly bent bits: https://www.thingiverse.com/thing:3375629
---
Liked something? Worked on something similar? Let me know what you think on Mastodon!
You can use your Mastodon account to reply to
this post
.