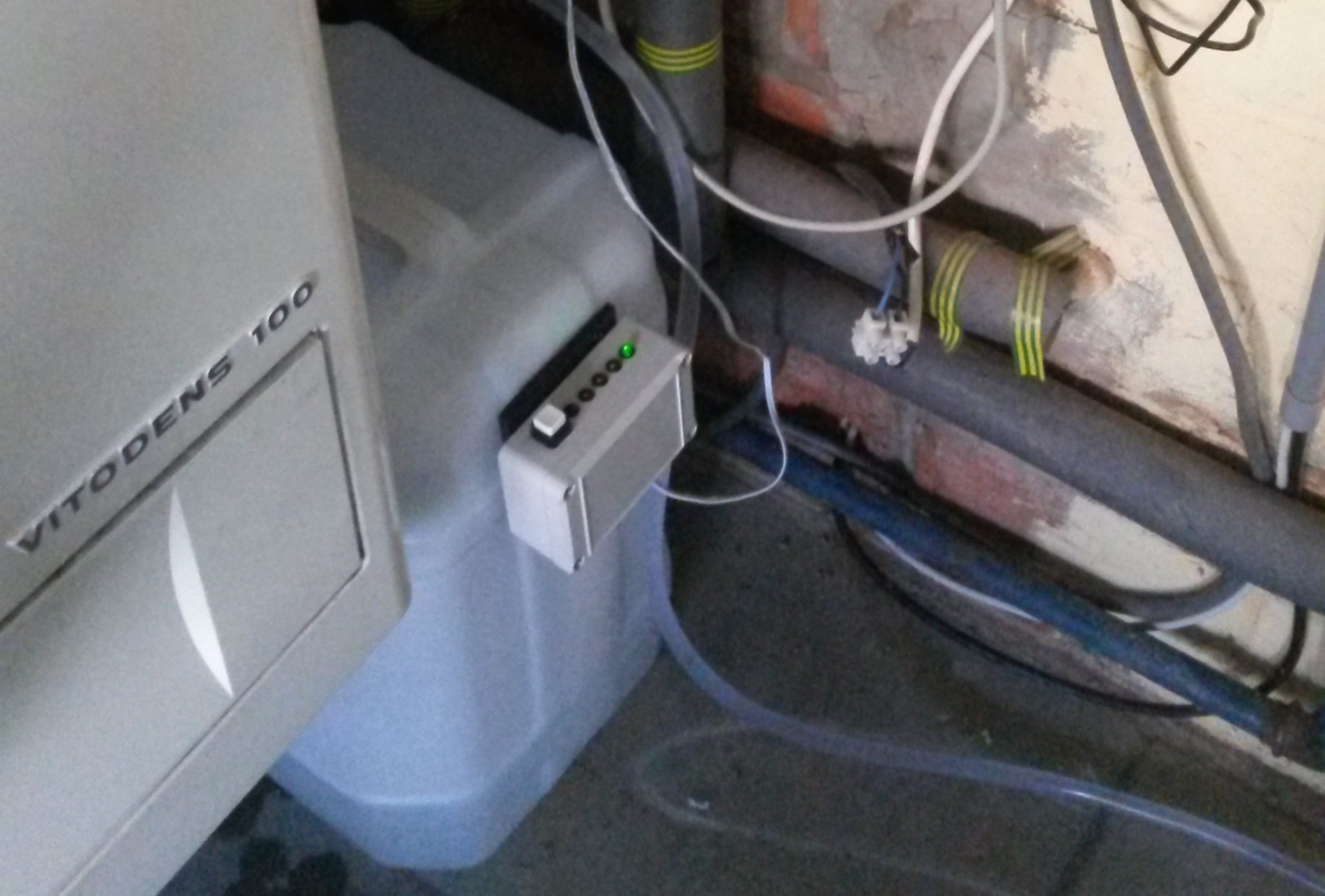 In 2015 we moved into our house, which had a condensing gas boiler. When the previous owners installed it, they never installed a drain pipe for the bucket of water that it produces each week. Instead there was... a bucket. I quickly grew tired of emptying the bucket. With no obvious way to direct the water except over the ceiling, I needed a device that would pump the water. This sounded like a fun DIY project, so I ordered some float switches and a 12VDC membrane pump, then got busy and soldered a simple set/reset controler with... Guess which old-school IC...
The mechanics and electrics
I fitted a jerry can with pump and level switches.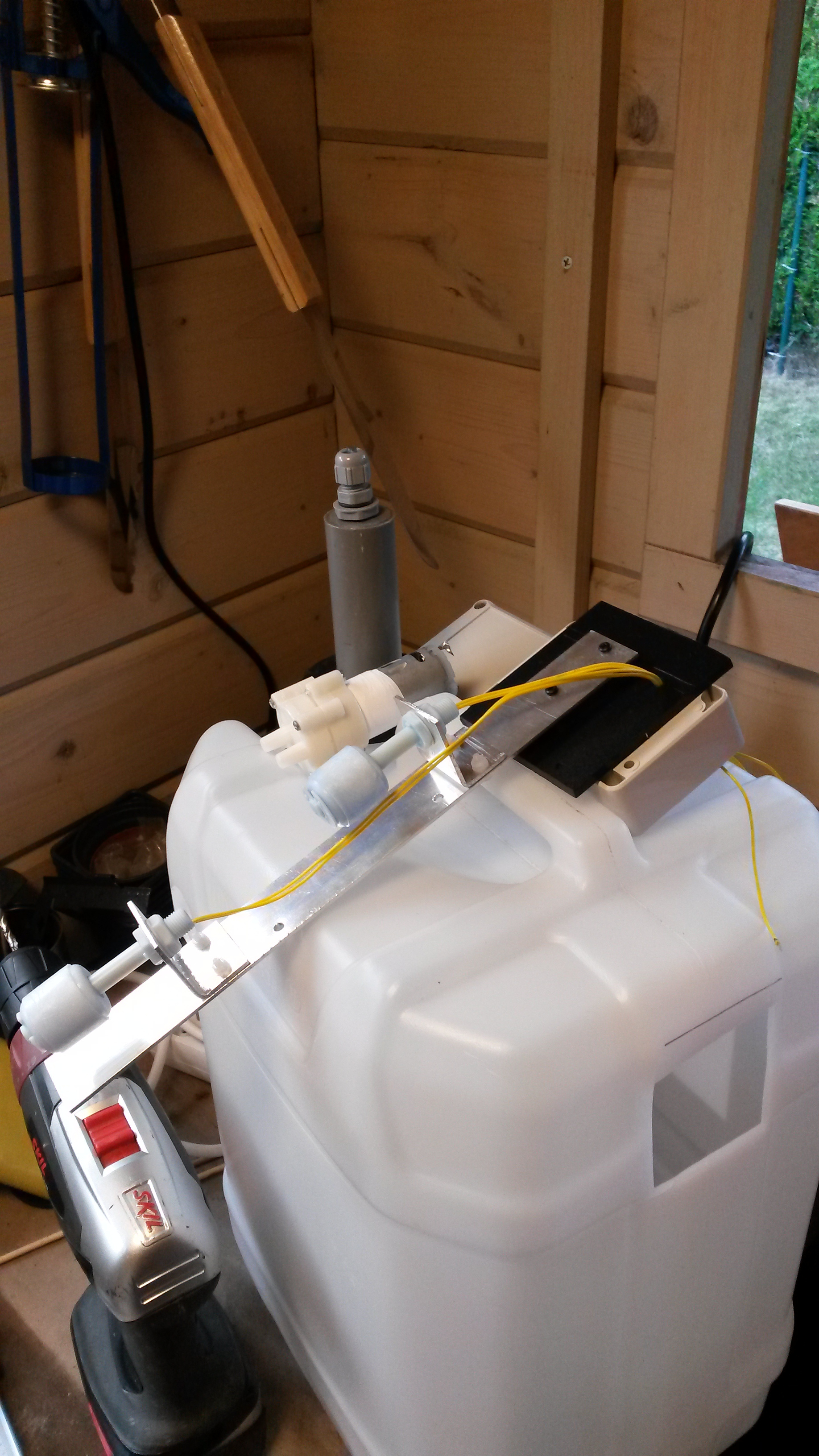 I wanted to make it fail-safe if one of the hoses to the pump starts to fail, so I made an airtight enclosure for the pump and suspended it in the container via the inside of the jerry can handle.
The water is pumped out via a short piece of aluminium tube in jerry can's screw cap on top.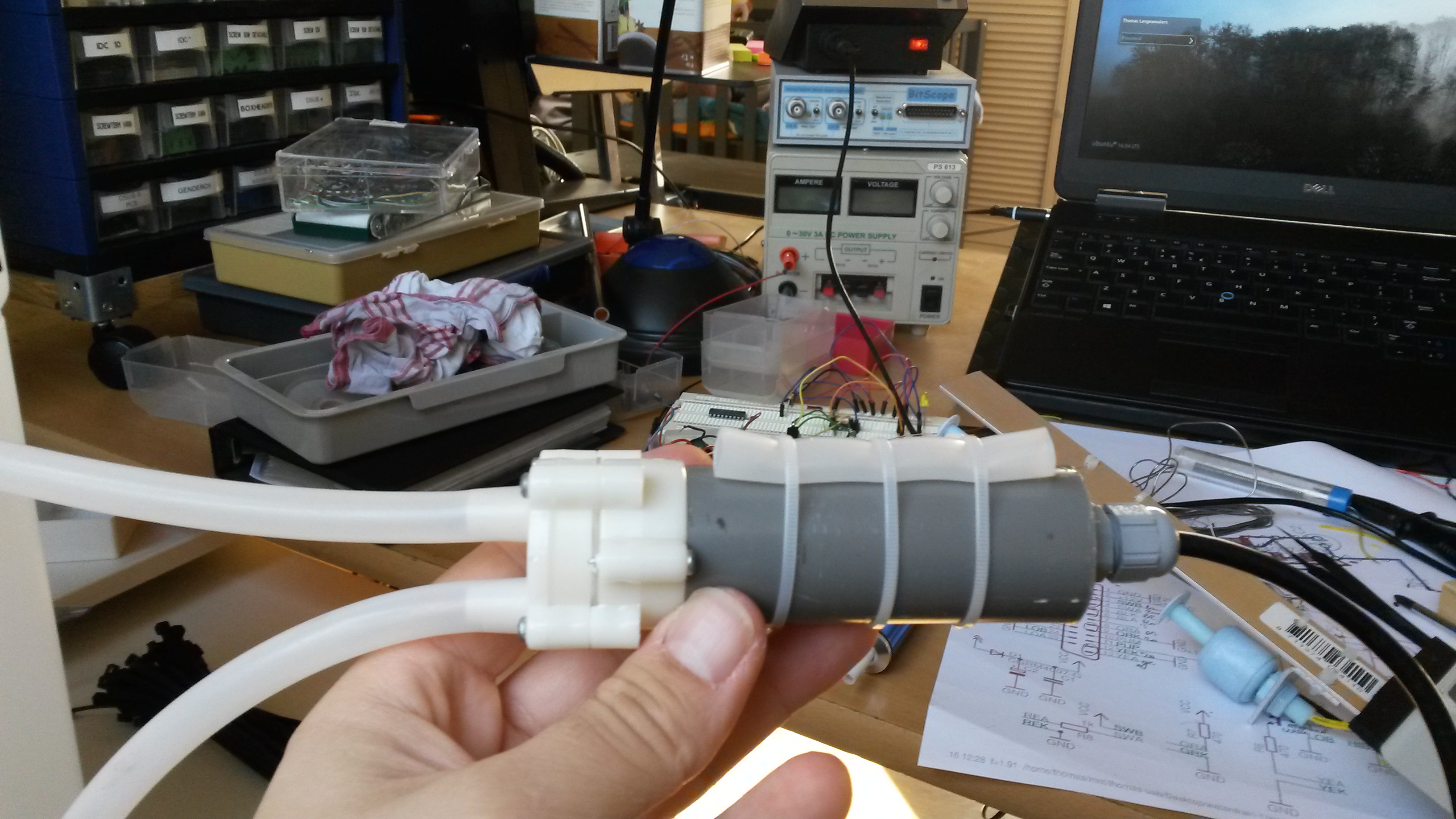 I felt like using two float switches, so I did...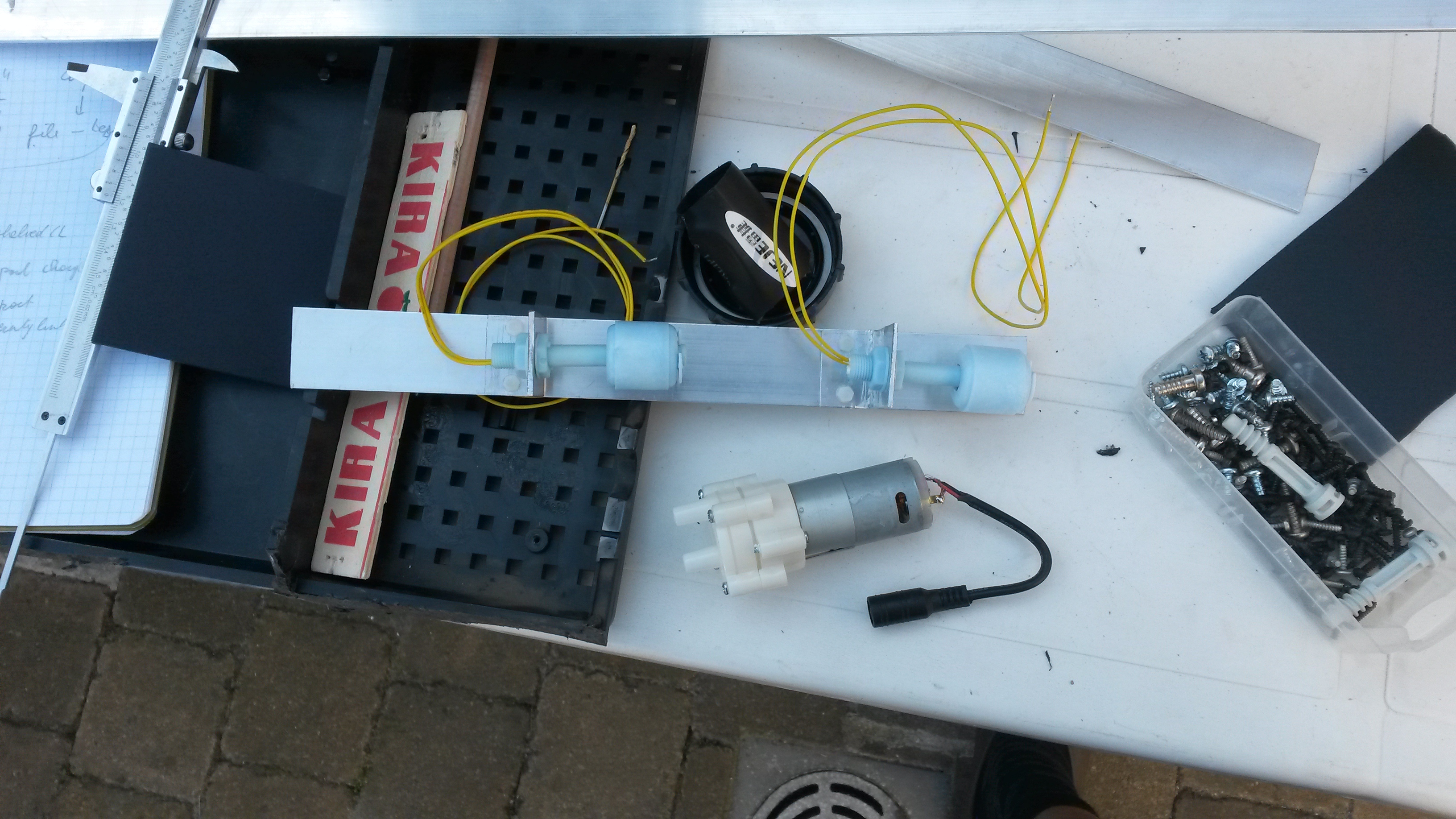 The electronics/controller
I wanted to build a simple controller that could later be easily upgraded and serviced, so I exposed all signals on a 25pin DSUB connector. This way, I could add more fancy features later if I wanted, like an alarm if the pump would stall, or detect pump failure by measuring current.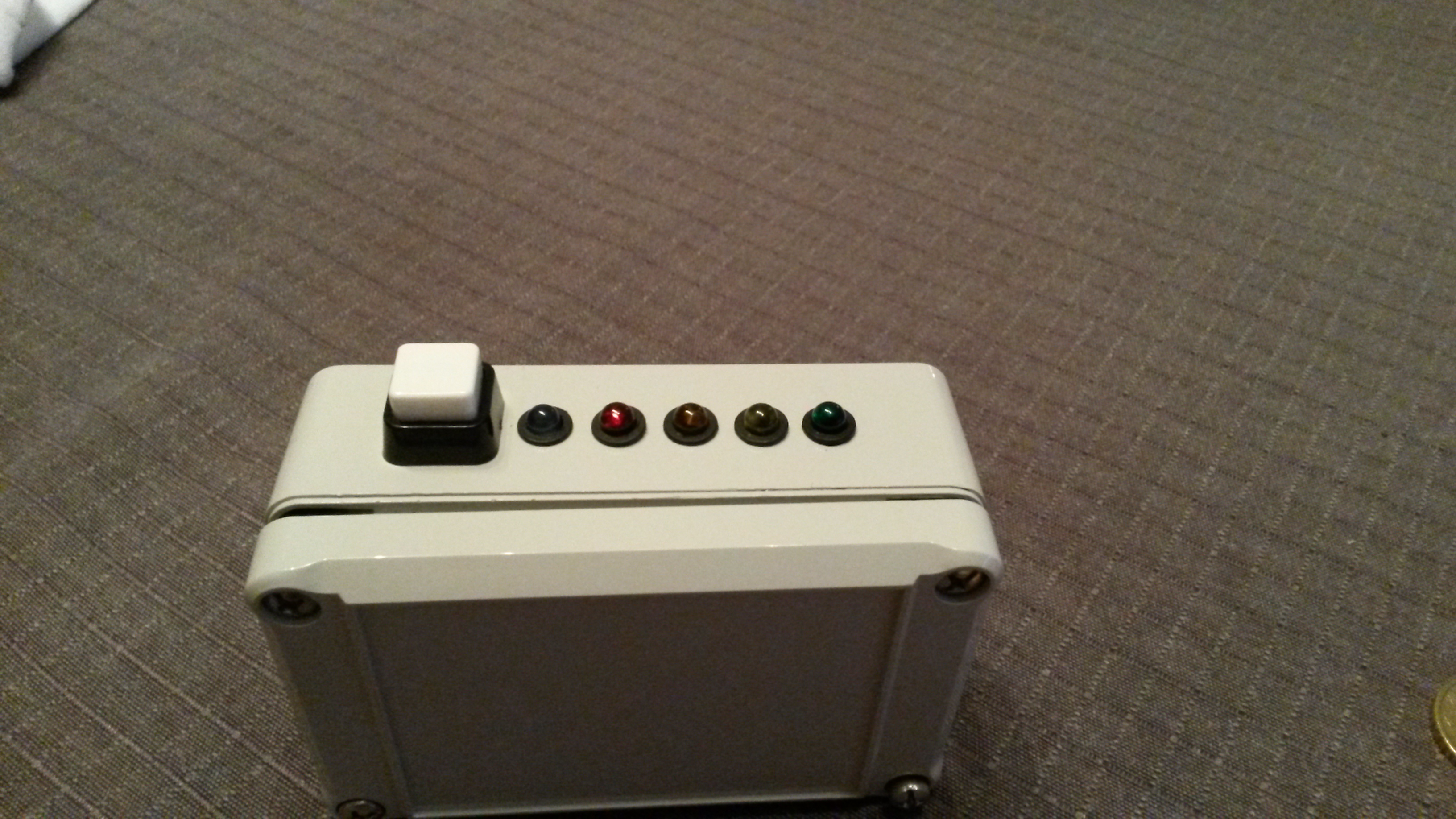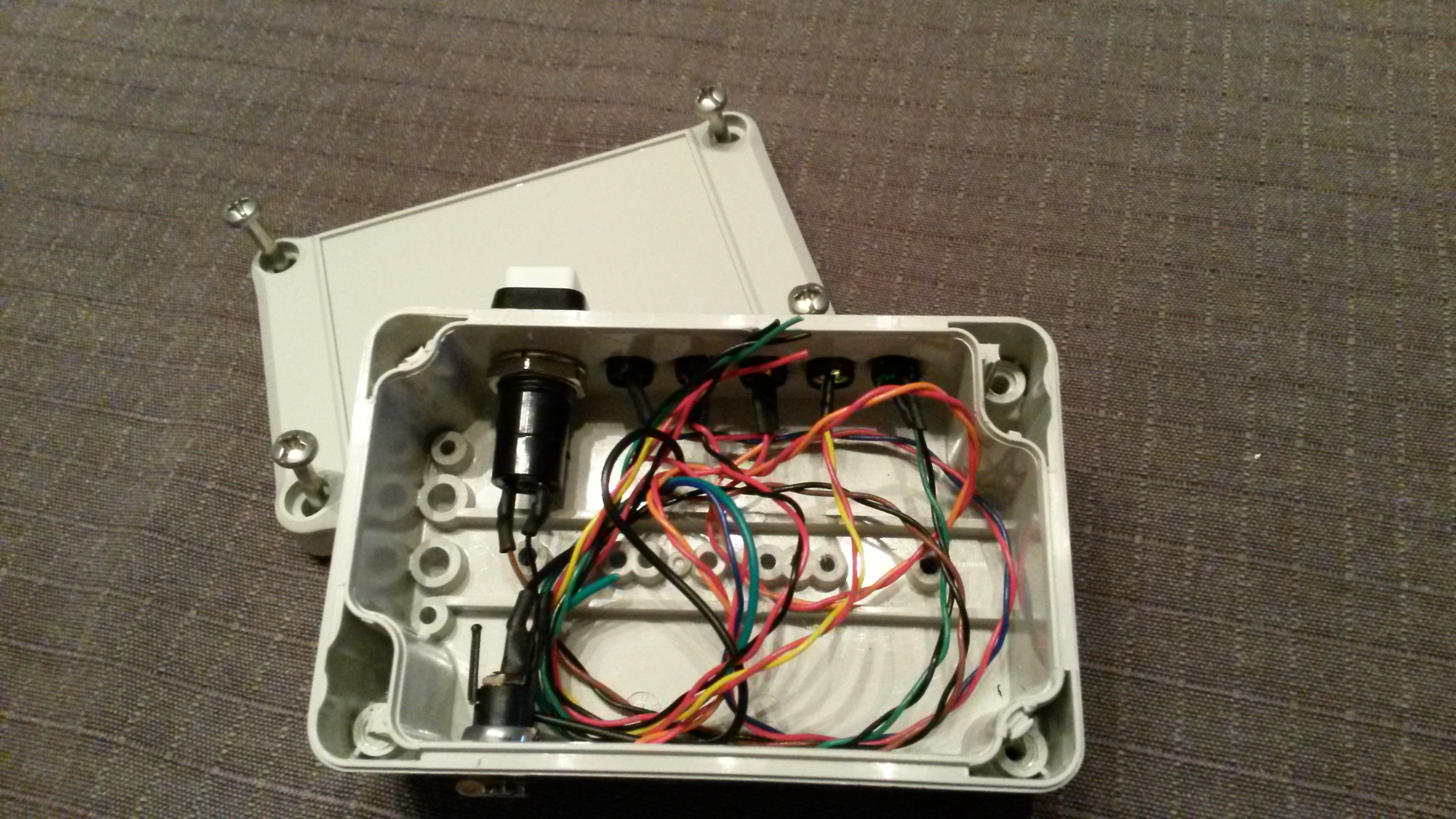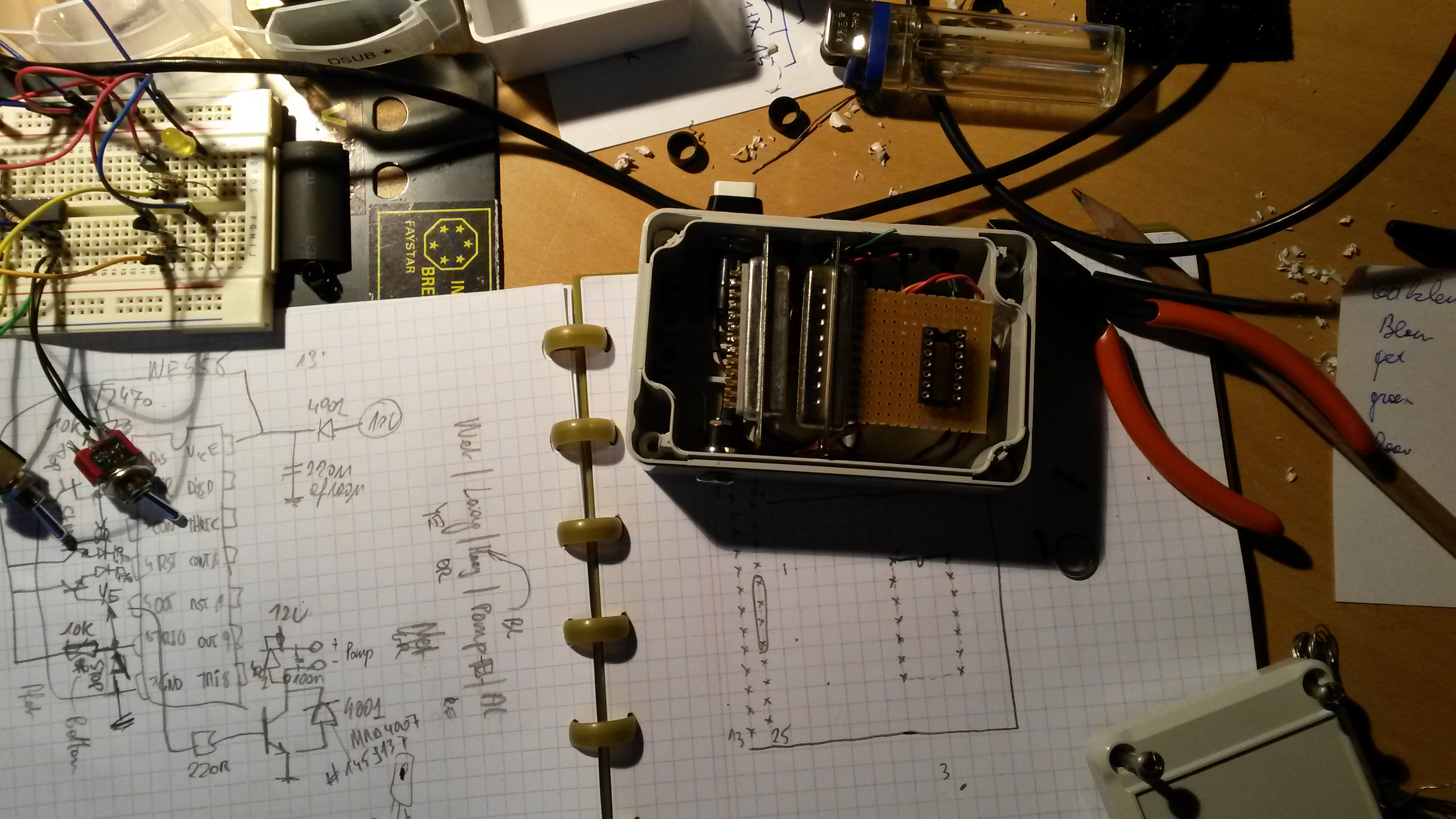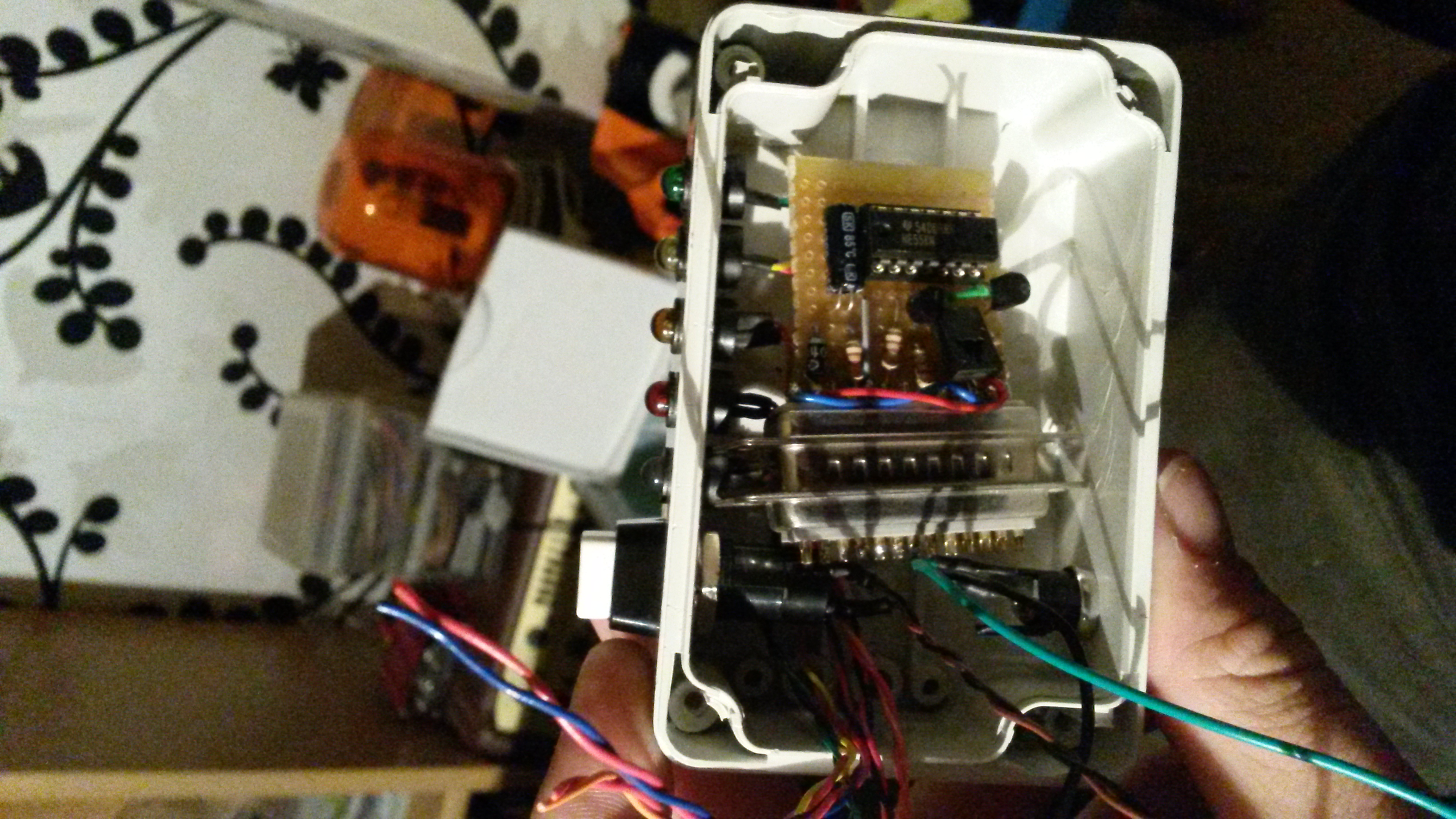 Final check and installation
The circuit connects the two float switches to the Set and Reset of the NE555's flipflop. Actually I used a dual 555, with the plan to use the second 555 as an alarm timer that would go off if the pump would be running longer than a determined time period. I used the second 555 as an inverter though, so I never implemented that feature.
After installation, everything worked as wished, and with the moto 'if it ain't broken, don't fix it', remains untouched.
January 2020 troubleshooting
In January 2020, we arrived home in the evening after an afternoon out. The blue pump-on led is very bright, so it was clear that the device needed some attention.
Taking the controler off to better look inside, it's clear that dust and bugs found their way into the water tank.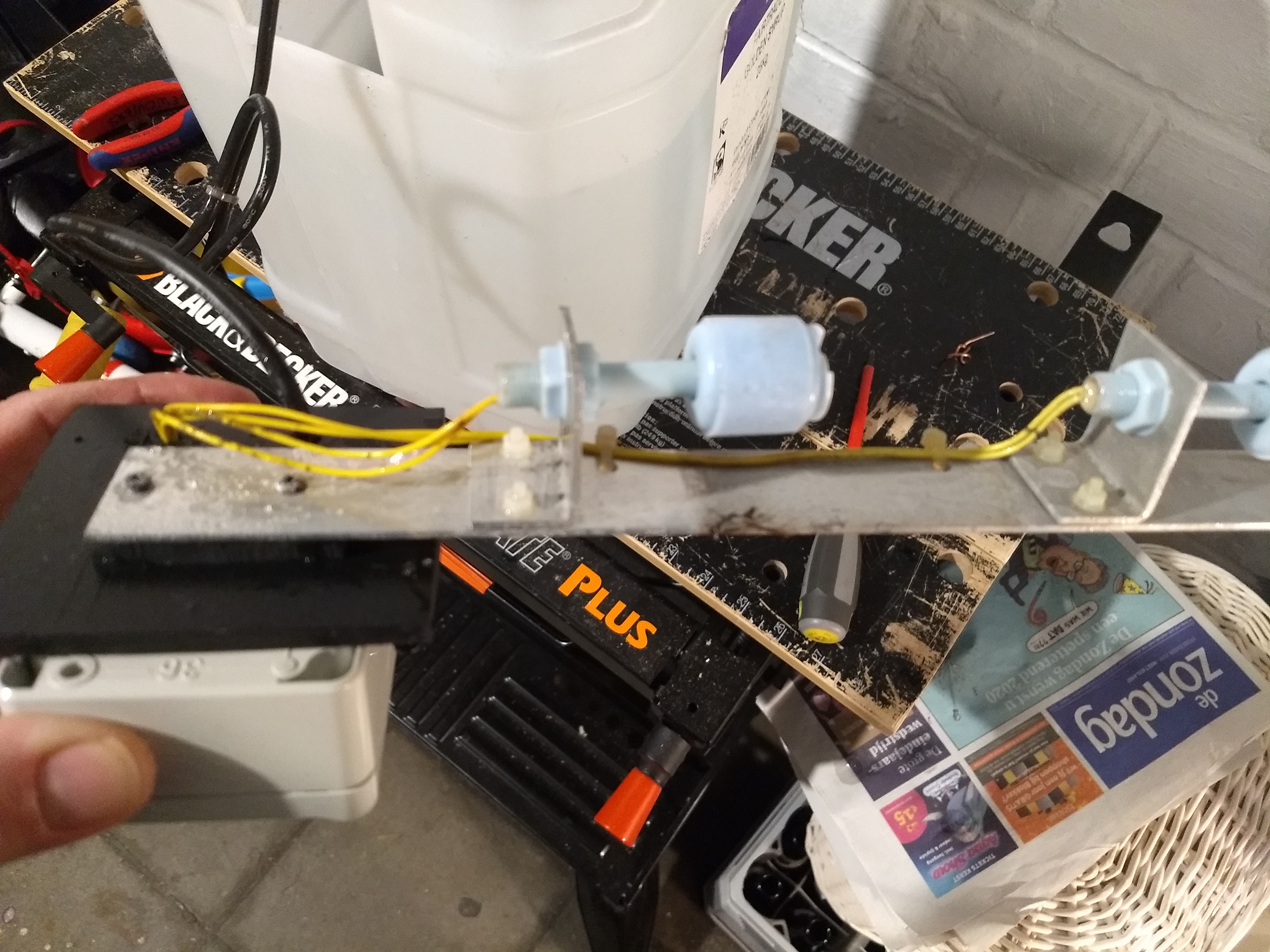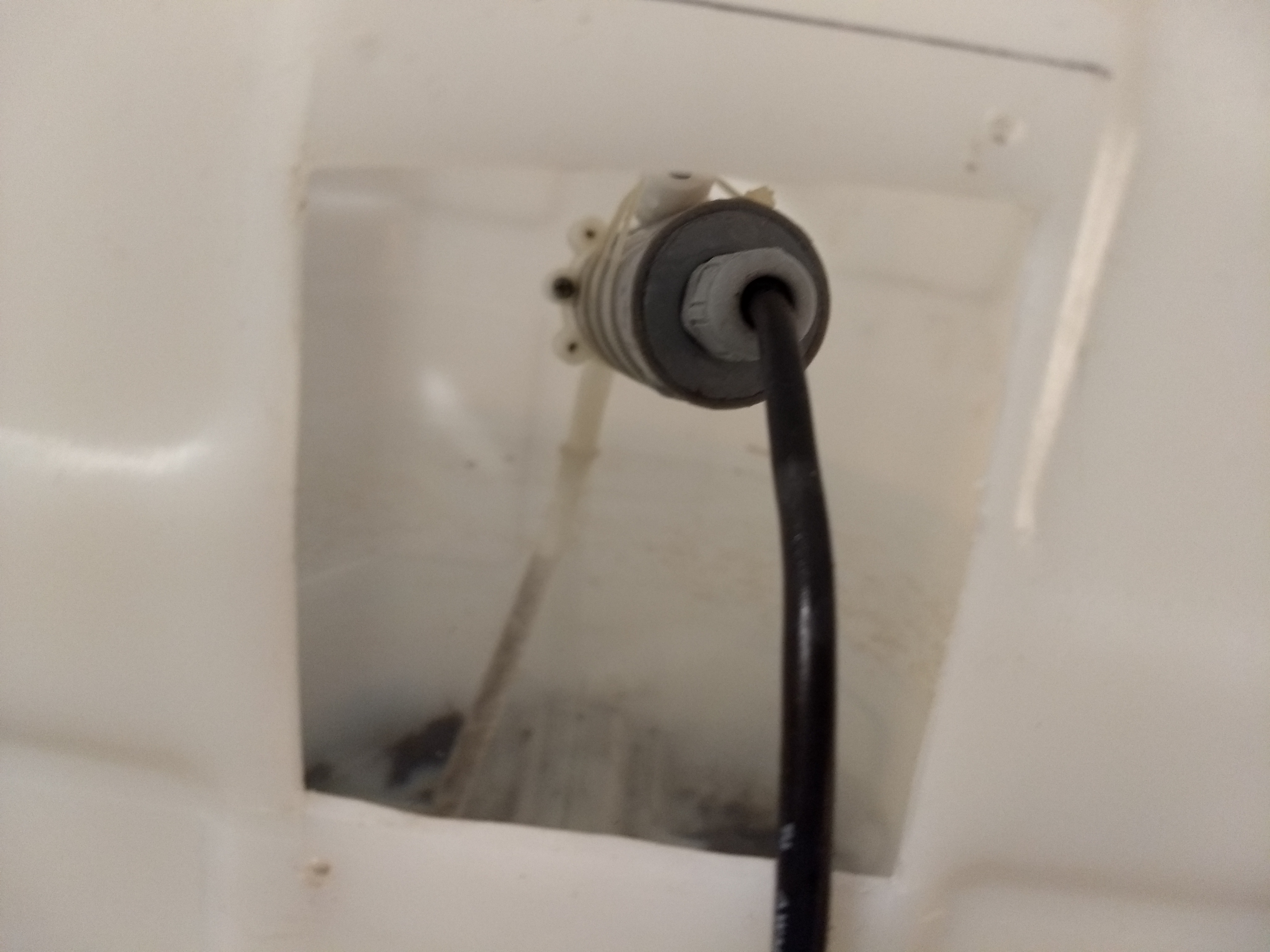 It seems the tube at the pressure side of the pump, leading up to the screw cap's output pipe came off.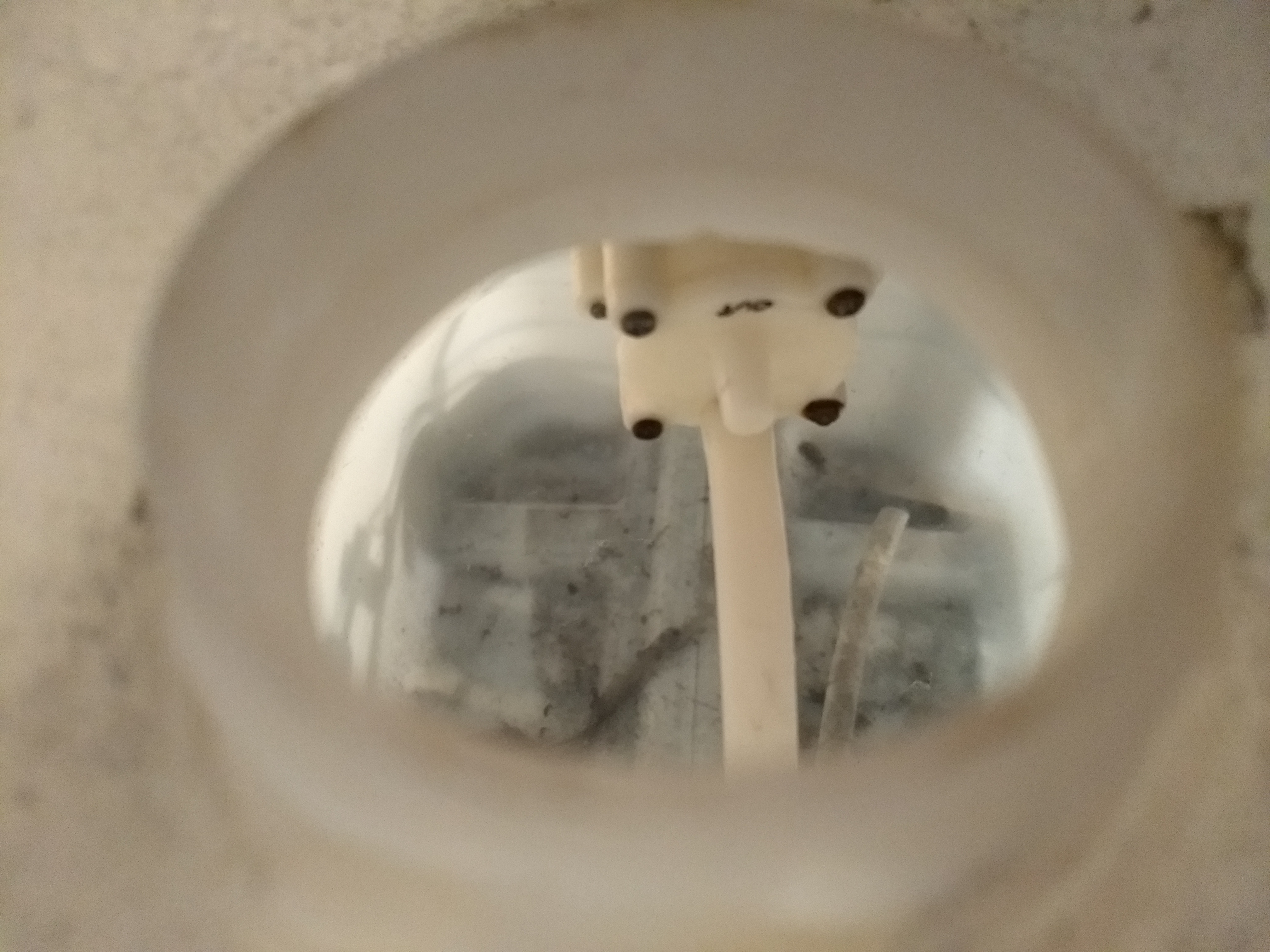 I used the hose that came with the pump, a soft, rubbery like hose. The hose was completely desintegrated, probably chemically damaged by whatever chemicals are present in the acidic water.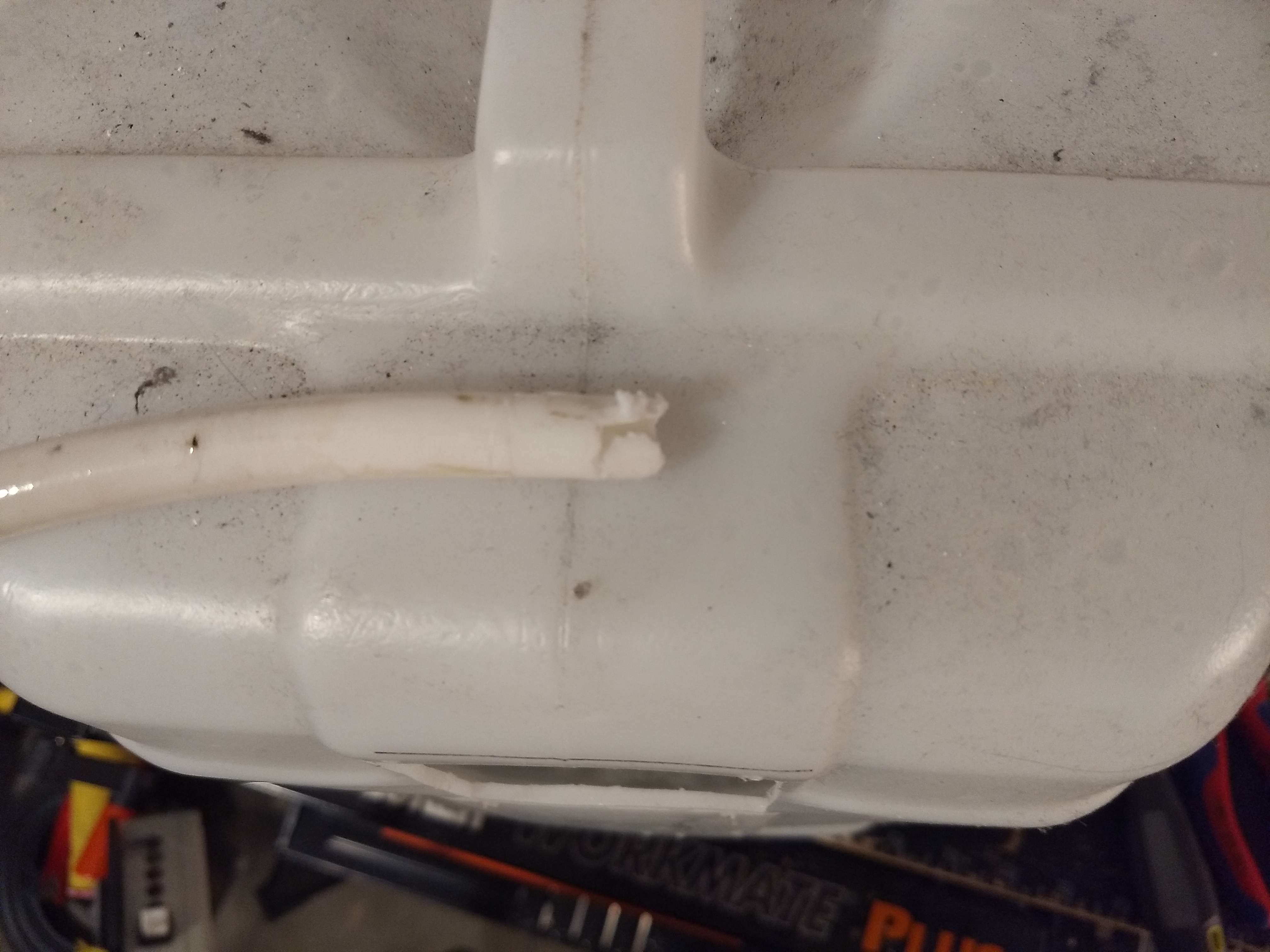 I replaced the hoses in the tank with some that I found in my shed, and everything was working again.