I wrote down tips and tricks I use with VIM.
Continue reading ...
---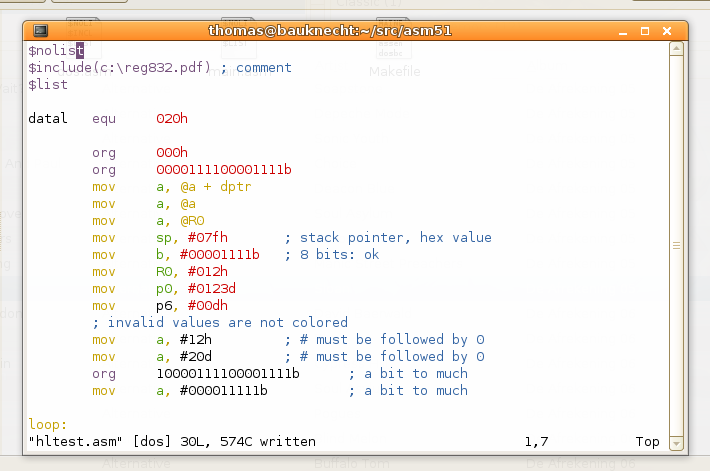 I wrote this syntax highlighting file for Vim because I had an Intel 8051 course in 2005, and wanted to do my coding in Vim. It's totally optional to have syntax highlighting, but it does give you many advantages. This .syn file will make sure recognised mnemonics and registers are …
Continue reading ...
---