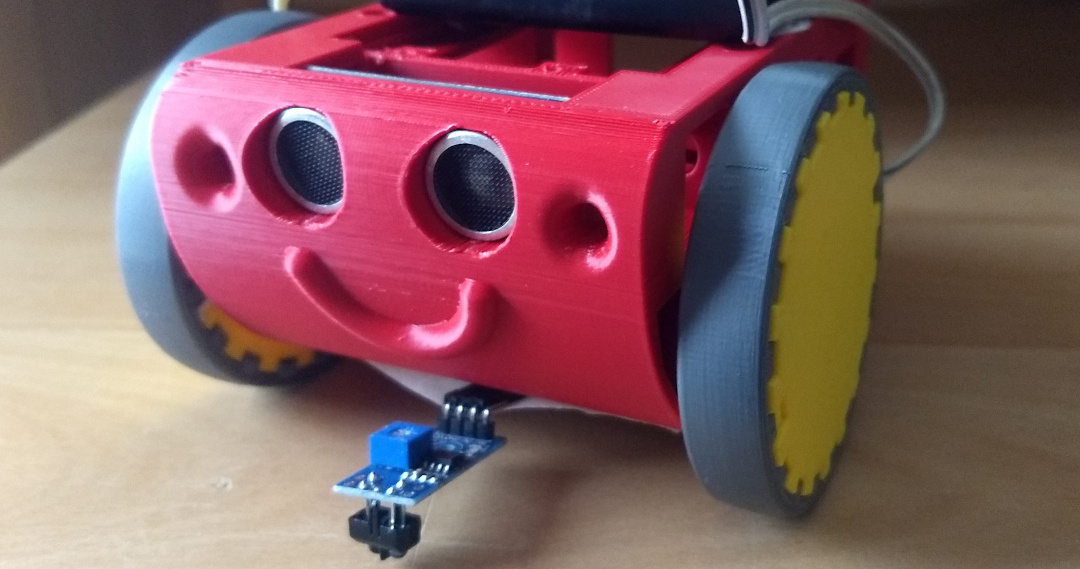 I printed this miniature cart/robot to show my son I can use my 3D printer and electronics hobby to build things he too can enjoy.
While I was minding my son at home while his kindergarten group was in quarantine, he asked me what a certain piece of electronics was for. He pointed to a reflection sensor that I was re-purposing for a project I was working on.
To show him how the sensor behaved and as an example of what it is useful for, I ended up hacking together this small demonstration cart out of scrap 3D prints and the electronics I had on hand.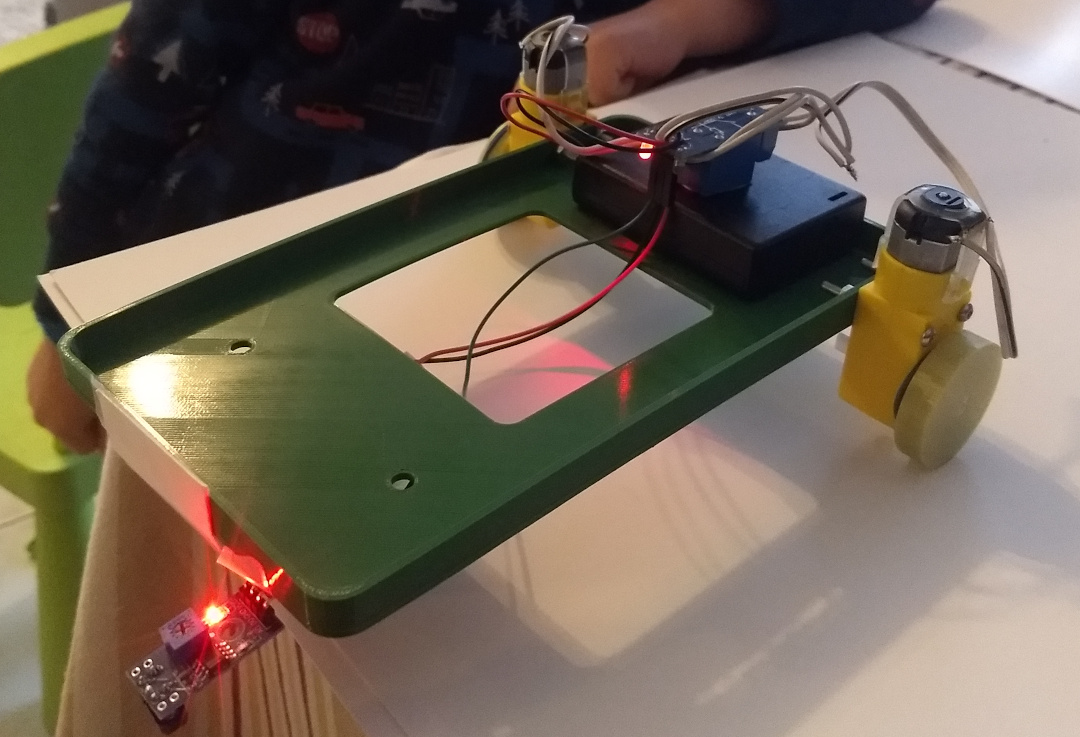 The simple circuit would switch off the motors when the cart was about to drive off a table. My son was excited about building moving carts of course, but wanted a more beautiful piece to play with.
I had a look on the usual prusaprinters.org and Thingiverse, and found a nice chassis on thingiverse which I printed in red DevilDesign PLA. The chassis has a cute shape and lots of gaps to embed electronics and sensors into.
I used the weels from a different wheely-robot they made a nice fit, and add a fresh visual touch to the body.
I printed the exterior gripping part of the wheel using DevilDesign TPU, which is a flexible plastic. I plan to re-slice and print them to apply the PrusaSlicer fuzzy skin effect to increase grip.
Next up is building some kind of a controller for it, which I plan to do with an ESP32-S2 and CircuitPython!
---
Liked something? Worked on something similar? Let me know what you think on Mastodon!
You can use your Mastodon account to reply to
this post
.